The increased participation of retail investors in the stock market has encouraged financial institutions and stockbrokers to introduce more features to their trading platforms. While this has allowed investors to avail Demat services at competitive pricing, you might also get confused due to the numerous options when it comes to selecting the Demat account providers.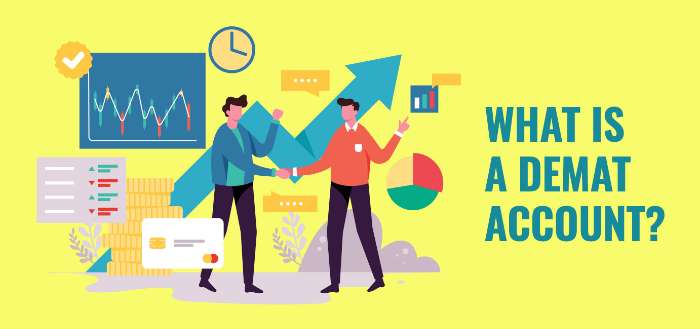 Here are some factors that you can consider while choosing the best account in India for trading:
Select a reputed DP
You must open a Demat account with a DP who has the skills and experience to provide a smooth trading experience. Also, choose a well-qualified and trained DP who has years of experience in wealth creation and asset management services.
Benefits of a 3-in-1 Demat account
A 3-in-1 Demat account comes with an integrated trading account and bank account. It means that you get all the trading essentials in one package. Moreover, it becomes easy to transfer funds and trade when all these accounts are interconnected. You don't need to open multiple portals while trading as all the processes from money transfer, monitoring holdings, and trading activities can be managed through a single account.
Compare the brokerage and Demat charges
You should compare the brokerage, annual maintenance fee, translation costs, account opening fees, and other charges levied by Demat providers. It will help you to minimize the charges and optimize the trading profits. Some stockbrokers might also allow facilities like Margin trading and LAS (Loan against securities) to help you when you don't have enough liquidity.
You may also check whether the procedure for Demat account opening is online or not. 
Check the intraday brokerage rates:
It is possible to buy and sell securities in the same trading session. It is known as Intraday trading, and brokers usually charge a higher brokerage for this type of trading as compared to equity delivery trades. However, there are many brokers that offer a flat-rate system for both intraday and delivery trading. Therefore, you must check the intraday brokerage rates before choosing a Demat provider.
Check the support services offered by the DP:
Always go for the DPs who provide exceptional and dedicated customer support services. Some DPs also provide a dedicated relationship manager who answers all your queries related to Demat services. The relationship manager will also guide you throughout the trading process. However, you can expect the Demat charges of such DPs to be on the higher side.
Types
Here are the types available in the market:
Single holding and Joint holding Demat accounts:
You can be the sole owner of a Demat account by opening a single holding Demat account. However, it is also possible to open a joint Demat account with a maximum of three joint holders. After opening a joint holding Demat account, you will have to share your profits and risks with the other joint account holders.
BSDA and regular Demat account:
A Demat account that includes all the services required for trading and is meant only for Indians is known as a regular Demat account. A regular Demat account that charges nil or negligible account maintenance charges is called a BSDA. To get exempted from the annual maintenance charges, the value of your investments should be up to Rs. 50,000. If the invested value is between Rs. 50,000 and Rs. 2,00,000, you will have to pay nominal account maintenance fees.
Corporate Demat Account:
Corporate Demat accounts are meant for businesses who want to open a Demat account in their organisation's name. All the profits earned through this DEMAT account will be transferred only to the business's official bank account.
Repatriable and non-repatriable Demat accounts:
To open a repatriable DEMAT account, you need to have an NRE (Non-Resident External) account, and you are allowed to transfer funds abroad through this DEMAT account. A non-repatriable account is also meant for NRIs, but it does not allow you to transfer the funds abroad. You need an NRO (Non-Resident Ordinary Account) for this type of DEMAT account. 
Apart from that, if you are interested to know about Opening a Corporate Bank Account in Dubai then visit our Finance category.