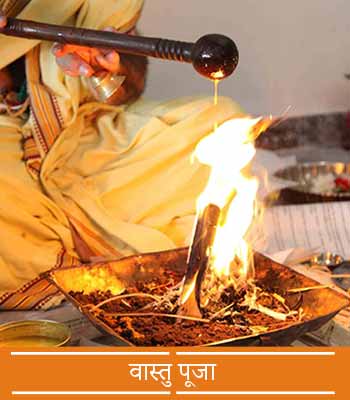 When we are about to start something important, we have a habit to remember our God. Spirituality: Definition or a religious step, thinking about God. Before every important task gives us hope and a belief to get success. This is the reason, people tend to search for muhurat and conduct different kinds of Puja when it comes to bhoomi, Griha pravesh, or any other auspicious occasion at home.
Why Shubh Muhurat Important?
Not all muhurats are auspicious, that doesn't mean if you are unable to find a shubh muhurat something bad will happen to you. The theory behind muhurat is to find a suitable time which will offer peace, happiness and prosperity to the one conducting the puja, there are various kinds of puja performed in Hinduism.
Most Popular Kinds of Puja to Help You Understand Their Importance.
Navagraha Shanti Puja:
If someone is facing a lot of struggles and hardships in life, it is important to seek blessings from an experienced pandit to learn more about the bad houses in your horoscope. The pandit will then suggest you perform a Navagrah Shanti Puja to reduce the inauspicious effects of planets in the bad houses of your kundali.
Sunderkand Sangeetmay Path:
Want to remove all the negativity from life recite Sunderkand. You can organize a musical recitation of Sunderkand, believed to bestow everyone with happiness and prosperity
Budh Grah Shanti Puja:
Due to disturbances of the planets in the horoscope, some people suffer badly from the malefic effects. If planet Budh influences other planters then a shanti puja is recommended
Mangal Grah Shanti Puja:
Obstacles and hindrances are directly linked with Navgraha doshas. Mangal shanti is therefore recommended to nullify the malefic effects of the planet on marriage problems.
Shani Grah Shanti Puja:
Shani doshas are linked with punishments and past life karmas. A grah shanti puja is recommended to appease Saturn and attract success, wealth and good health.
Chandra Graha Shanti Puja:
Chandra grah influences the concentration power and mental ability of an individual. A grah shanti puja will be highly beneficial for students or someone who is working hard to fight mental afflictions.
Akhand Ramayan Path:
Recital of the holy book Ramayana is trusted beneficial for inviting prosperity in life. A path can be conducted to ward off evil and remove all the obstacles from life.
Shree Suktam Path:
A few references link Shree Suktam path with Goddess Lakshmi, and it is believed that the path will be beneficial for those who want to attract health, wealth, prosperity and long life.
Bottom line
Puja is a significant ritual of worship in Hinduism. If you want to learn more about the puja vidiorpuja samar required for any of the above-mentioned path and puja, then visit Pujarambh. The online pandit booking platform allows you to connect with a qualified priest near you.
Summary
Puja is essential to attract peace and prosperity in life. The essence of various rituals in hindu puja. If you want to perform a puja at your home, then book an online pandit at Pujarambh.
Online pandits have come to the rescue, especially in metro cities where people are living on their own and don't know much about the neighborhood. It is difficult to find a pandit in a city which you know nothing about. Moreover, sometimes lack of time makes things challenging. Overcome the stress and schedule your wedding at the desired time by consulting one of the qualified pandits on Pujarambh.
Pujarambh is a reputed online platform to find qualified pandits/purohits in your area. We offer comprehensive services, and our platform has received applause from people across the country. So far, we have successfully managed a proven track record of courteousness across Gurgaon, New Delhi, Noida, Pune, Mumbai, and Bangalore.
Apart from that, if you are interested to know about What Is Chandi Puja Cost, Vidhi & Benefit? then visit our Daily bites category.