The achievements of an organization or a firm come first in determining its level of success, followed by the kind of workplace environment it can maintain. After a moment, when the organization or the firm produces enough profit, its reputation and success levels are characterized by its work culture and management system. Thus, this is where Human Resources or HR consulting services enter the picture. HR consulting businesses provide vital human resources or HR consulting services that are advantageous for any company or business that wants to expand and perform better in today's highly competitive market. These services may be obtained by contacting an HR consulting firm.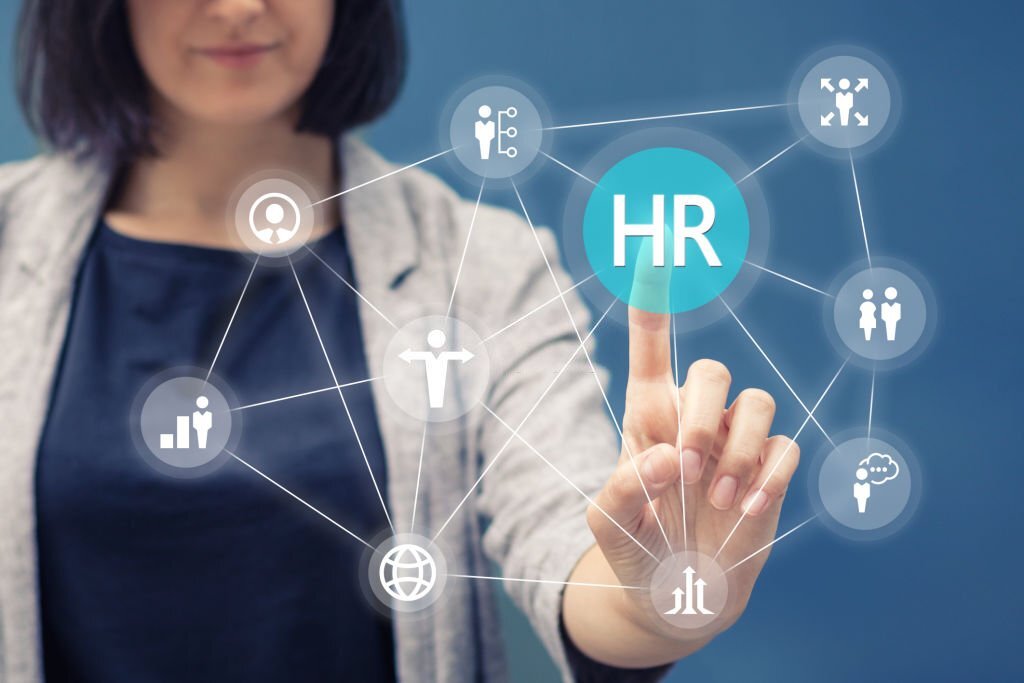 Moreover, it could be much tougher for small-sized organizations and startups with no HR staff to establish an effective team of workers to help their organization thrive and put it in a recognized position in the market. In addition, even the largest corporations and enterprises are teaming up with the most reputable HR consulting firms to do certain HR tasks. These tasks may include employee compensation, payroll, or recruiting. Therefore, any sized firm that seeks to expand may benefit substantially from an HR consultant and their expertise. Employing a skilled human resources consultant is advantageous and beneficial in several ways. To assist you in considering better, below are a few major advantages of the best HR consulting firms' services:
Employee Performance Management and Evaluations:
HR experts working for your company will handle the performance management of your whole staff. They can devise the most effective procedure to everyone's advantage. If you have a performance management platform in your business, would let your firm identify the dedicated staff. The platform will instill a sense of drive in the staff members. HR specialists will handle the right administration of the performance management system. As a company owner, you are responsible for ensuring that the HR consultant you employ is qualified and knows how to operate the performance management system.
Labor Law-Compliant:
Employers must follow labour regulations. HR consultants will be aware of what must be done to ensure that the firm complies with all regulations. Not only do they have plenty of experience, but they also make it a point to remain current on the legislation if it is changed to keep the business out of legal hot water. In addition, if you want to grow the company into another nation, you must collaborate with a human resources expert.
It is important, particularly when recruiting people who live in the nation. Your business must adhere to the local employment rules, which might vary significantly from nation to country. It would help if you looked at hiring a competent native of that country rather than delegating the work to the HR department you already have on staff. Ensure that the individual in question has both professional Training and experience. If you do this, you will save time and feel less stressed about your company.
Expert Opinion:
Not only do HR consultants recruit and dismiss employees, but it is common knowledge that they also provide professional advice on what has to be altered inside the firm for it to continue expanding. Because they keep communication open and manage corporate affairs, they will know what is necessary to develop the firm and how those changes will impact everyone. Also, they might give guidance on matters relating to seminars, training, awards, etc. Their feedback can enhance the company's reputation, which in turn will drive the staff.
It would be in your best interest to keep in mind that they are knowledgeable and can recognize the company's potential, which means that they will provide sound recommendations. You may be confident that it will be brought to your attention if there is room for improvement. A best HR consulting firm consultant will provide top-level management with vital information about the requirements that must be met. In the long run, it would be in your firm's best interest to invest in the services of a human resources consultant, even if your company is rather tiny.
Handles Recruitment:
Recruitment is another reason to work with a human resources expert. The process of recruitment is quite important, and it must be carried out in the highest professional manner. The responsibility of recruiting experienced individuals who meet the requirements set out by the organization will be delegated to HR consultants. Experts know hiring is time-consuming and costly. They are aware that selecting the most qualified candidates is an essential investment since the prospective workers will be the ones to represent the firm.
The organization will succeed if the workforce can meet and exceed expectations. Interviews are used as a tool for HR consultants to weed out candidates for open positions. They will investigate the possible employee history, evaluate their talents, and watch how they behave to determine whether or not they will be an outstanding addition to the team.
Sessions for Plan Development as well as Training:
Employing a human resources consultant may be of use to you in developing and organizing a schedule for training and development sessions. When an organization brings on a new worker, it is essential to provide them with opportunities for professional growth and instruction, as most people are aware. The purpose of the sessions will be to educate them on the position, as well as help them better comprehend the culture of the organization. Before beginning their employment with the organization, the HR consultant will be responsible for ensuring that the employee is relaxed.
Since HR consultants often have good communication skills, they can effectively interact with prospective employees and assist them in comprehending the function and the company's overall culture. However, Training is not just for newly hired workers but also for staff who have been with the company for some time. Some workers have been with the organization for several years but might still benefit from further training to improve their professional performance. Because of this, your firm needs to rely on the services of a human resources consultant to manage the development and training sessions.
Conclusion:
Our HR consulting team comprises knowledgeable and skilled experts who provide efficient and straightforward solutions to facilitate the successful administration of human resources. Best HR consulting firms Consulting is to assume control of managing the human resources at your company, identify and address any inefficiencies or deficiencies in the system, and then hand over the reins to you so that you can concentrate on developing an effective staff. Therefore, our Human Resources experts bring value to your company and assist you in accomplishing your business objectives, with the additional benefit of reducing any risks associated with Human Resources.