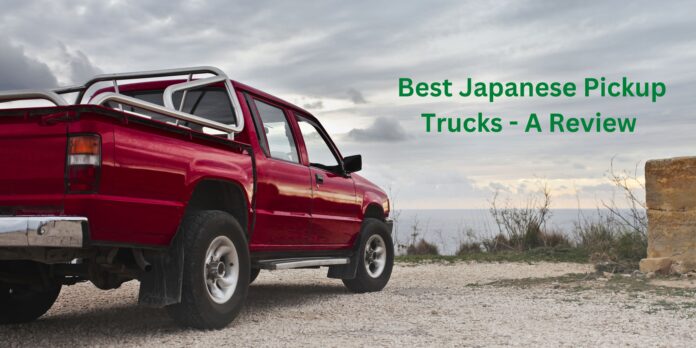 Are you looking for a car with a ton of storage capacity, dependability, and practicality? If so, a pickup vehicle could be what you need. These robust automobiles are among the most well-liked vehicles all around the world. A pickup truck is a terrific option for many people, whether they need to carry things about, go camping in the summer, or tote skiing gear in the winter.
However, it might be challenging to choose the appropriate pickup with so many alternatives available. We've put together this list of our top pickup for sale in Ghana available right now to assist you in deciding while you make your decision for purchasing the right pickup vehicle.
FORD F150 2013
The Ford F-150 remains one of the most popular pickup trucks. Despite the fluctuations in the truck industry this one has won several accolades. The truck's base stays the same for 2013. However, there are notable aesthetic modifications and minor interior enhancements. The Toyota Tundra, Chevrolet Silverado, and Ram 1500 are rivals of the Ford F-150, which can seat up to six passengers in some configurations.
Customers looking for trucks may choose the power and fuel efficiency levels that best suit their demands thanks to the F-150's various engines. In any event, the six-speed automatic gearbox of the F-150 continues to be crucial to the vehicle's fuel economy. The following mechanical features:
The base 3.7-liter V-6 produces 302 horsepower and 278 pound-feet of torque. A 6.2-liter V-8 produces 411 horsepower and 434 pound-feet of torque.
2016 Chevrolet Silverado 1500
If you're looking for a used pickup truck, the 2016 Chevy Silverado is a fantastic choice. While delivering a quality interior and smooth ride that makes it a pleasant truck for a day-to-day drive, it still provides the strong towing and payload required for a work truck. This pickup truck improves with cutting-edge safety systems, user-friendly infotainment features, and a high dependability rating.
A 285-horsepower V6 is the basic power plant for the Silverado. A 6.2-liter V8 generates 420 horsepower, while a 5.3-liter V8 generates 355 horsepower. The Double and Crew Cab variants come with both V8s. The six-speed automatic transmission's default downshift occurs gradually. Because of its greater gear ratios and quicker shifting, the eight-speed automatic transmission is superior.
GMC Canyon 2019 4WD Crew Cab
With striking similarities in appearance and capability, the mid-size Canyon is a smaller version of the GMC Sierra. Offering a four-cylinder diesel engine, which is fuel-efficient and has a 7700-pound towing capacity.
The Chevrolet Canyon offers two cab and cargo-bed designs that match various engine options, just like its corporate cousin, the Chevrolet Colorado. The 308-hp V-6 is incredibly fast, the basic four-cylinder has a standard manual transmission, and the small Duramax diesel produces 369 lb-ft of torque. The vehicle is adorned due to the chrome cladding, larger wheels, and finer inside materials in the legendary Denali edition. Although the Canyon has a great entertainment system, there aren't many alternatives for driver-assistance technologies.
EPA ratings for the standard four-cylinder with all-wheel drive are 19 mpg city and 24 mpg highway. The stronger V-6 will only cost you 2 mpg in the city. A fuel economy test stated that the diesel model's highway rating was met by all metrics, but the gasoline model's highway figure fell by 2 mpg.
FORD 2019 Raptor
The top-of-the-line version of Ford's consistently popular vehicle is the F-150 Raptor. It's a performance vehicle with a pickup truck designed for everything from transporting logs to jumping dunes.
Nobody has equaled the original Raptor's combination of daring, capacity, and performance even 10 years after it rolled off the production line. Ram and Chevy will be happy to sell you off-road-oriented vehicles, but nothing else offers the same exhilarating excitement as the F-150 Raptor.
Although it has many useful functions, it doesn't compromise on the opulent accents. The 2.7-liter turbocharged engine that powers the Ford Raptor is incredibly strong. For the added towing and hauling capacity, consider upgrading to the 3.5-liter V6 in its standard-output 375-horsepower version.
The 2019 Ford F-150 has a wide range of options, starting with six main trim levels: the base XL, XLT, Lariat, King Ranch, Platinum, and Limited. There is also the Raptor off-road model, which is available in addition to the normal range.
Nissan Navara 2020 2.5 E King Cab Black Edition
The 2019 upgrade to the Nissan Navara's existing model debuted in 2014. It is a one-ton pickup, which means it can carry a payload of more than this amount and qualifies for a lower tax rate. Manufacturers take advantage of this by providing a variety of high-end models for business customers that want a work car that can also serve as a family vehicle.
The 2.3 dCi diesel engine that powers the Nissan Navara across the range produces 163 PS (161 bhp) in the Visia and Acenta trucks and 190 PS (187 bhp) in the N-Connecta, Tekna, and N-Guard versions (as well as special edition models). Compared to the Double Cab, the Chassis and King Cab body designs only come with a lower-powered engine. Regardless of the power level you select, a six-speed manual transmission comes standard, while a six-speed automatic is an option for the more potent diesel.
Conclusion
Many pickup truck models provide greater off-road and towing capabilities than most consumers require. The good news is that the popularity of smaller vehicles has reduced the price of this body shape while keeping a respectable level of adaptability and capacity. We've spoken about the top second hand pick up vehicles available at incredibly low costs and hope that you might have found the one suitable for you.