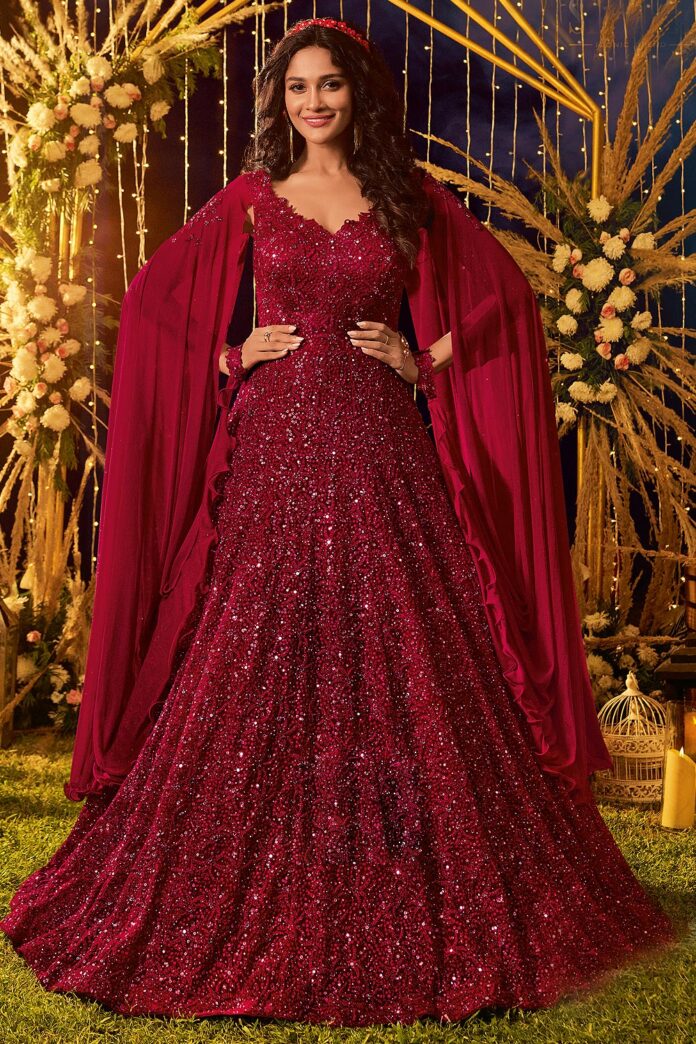 Festive season demands for different types of ethnic dresses. It is in this season that women flaunt their beautiful and stylish ethnic outfits and these give them a mesmerising look. There are different types of Indian dresses that women prefer to wear during this season. One such dress is an Anarkali dress. Anarkali dresses come in different styles and designs. Although they are available for casual wear as well, many women prefer to wear this dress on special occasions and festivals. Therefore, you find a variety of party wear and festive wear Anarkali dresses in the market.
Festivals demand reunion of friends, family and relatives, good food, lights, a lot of fun, happiness and positivity. And among these, if you are wearing an amazing festive dress, it doubles up the happiness and laughter. Therefore, when it is a festive season, never compromise in your happiness. You can get different types of festive dresses online as well. Like A Diva is an online store in the UK where you will get different types of designer and party wear dresses for different occasions, such as, Anarkali suits and other Indian suits, designer sarees, designer lehengas, wedding salwar kameez, Indo-western attires for different events and so on.
Let us now have a look at some of the best Anarkali dresses that you can have for this festive season.
#1. Anarkali dress with jacket and dupatta
If you want to have fusion wear this festive season, you can opt for an Anarkali suit with a jacket and a dupatta. Basically a fusion wear consists of a combination of Indian style and the western style. Since, fusion wear is on trend these days, you can definitely go for this attire to get a gorgeous look. If you are a fan of pastel colours, you can definitely choose this attire in pastel colour or in light colour. But if you love to wear everything that is bright, you should definitely choose this attire in some amazing bright colours, such as red or pink. Whichever colour you choose, make sure that it enhances your look and beauty this festive season. This particular dress mainly consists of intricately designed floor length Anarkali, a shatoon bottom, a georgette dupatta and a well crafted flare sleeved jacket in georgette fabric. Wear this chic outfit this festive season, if you want to be the centre of attention.
#2.Printed and sequin embellished Anarkali gown with belt
Another fusion wear which you can try this festive season to get a charismatic look is this Anarkali gown. This well crafted dress will give a striking appearance in a party. This Anarkali gown will give you a royal and majestic look. In short, if you are wearing this gown to a party, you will look no less than a princess! So, if you want to try out a gown that has both Indian and western essences, you should definitely try this Anarkali gown. This attire basically consists of floral prints on its body and is embellished with sequin on the borders of its sleeves and at the hem border. This addition at the borders will give you a charming and sparkly look. Not only that, to make it look more stylish and modern, a sequin embellished belt is also added to it. This attire is a must, if you want to get a unique and modern look for this festive season.
#3.Embellished Anarkali dress in peach caramel colour
If you want a dazzling look for yourself and a traditional attire in pastel colour is your choice, then you should definitely go for an Intricately designed Anarkali dress in a unique pastel colour, such as peach caramel. Believe it or not, you are going to set the party on fire, if you are choosing this attire in this unique pastel colour. You can even opt for an Anarkali suit with a front slit to get a classy and chic look. And if it comes with resham embroidery work and silver-tone gota patti work, then no one is going to look as graceful as you in the party. Wear this attire with intricately designed mojaris and unique jewellery pieces to get a gorgeous look.
Summing Up
These are some of the best Anarkali suits that you can try this festive season. Apart from these Anarkali dresses, there are other different Indian suits as well, such as sharara sets, palazzo sets, peplum style suits and so on which you can try for this festive season, if Anarkali suits are not your choice. So wear your favourite outfits and enjoy the festive season to the fullest.