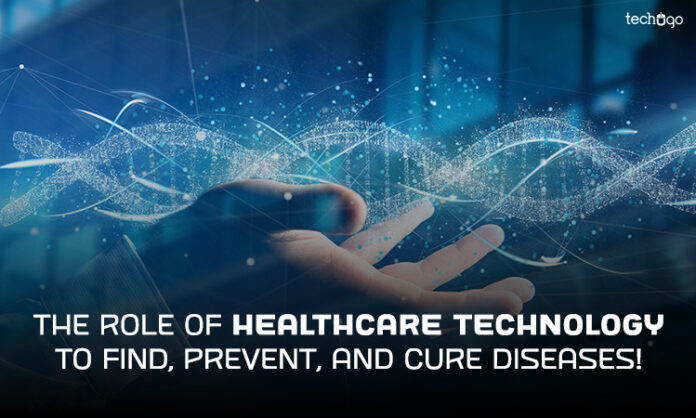 Over the past few years, technology has been tremendously steering the healthcare industry by introducing innovations that could prevent and cure diseases or infections. But, undoubtedly, the action would have been impossible without the rise of AI-driven mechanisms and digitization.
Do you work for a healthcare institution? Then it is significant to remain familiar with the healthcare trends that are acquiring popularity and transforming the industry and lifestyle for good!
So, how prepared are you to explore?
If we are on the same page, it's time to unveil more!
Healthcare Trends That'll Take the Industry By the Storm!
Take a quick read!
1. Organ Care Tech and Bioprinting
Did you know?
The world's organ transplantation market is likely to reach $26.5 billion by the end of 2028!
While only a few heart transplant surgeries take place, there are many patients who need a transplant but can't go through the same due to certain reasons. So, how will they be diagnosed? The following two approaches are proving to be helpful:
– Time Extension for Organ Evaluation and Transport
One of the best approaches is to enhance organ care technology.
How?
In layman's language, it means that the organ has to be taken care of with utmost security while it's outside the body. One of the best examples is The Organ Care System by Transmedics, a device used to take care of the organs via proper heat, care, and nutrients.
– Bioprinting
While keeping organs safe and alive outside the body is crucial, exploring options that contribute to organ care is a great idea!
Have you ever heard about 3D printed organs? Assuming that you haven't, printed organs are real and developed using living cells called bioink.
While bioprinting has been used by healthcare systems traditionally, organs need to be engineered in an improved manner which can be done via AI analysis.
2. Healthcare Privacy
Sure, efficiency in healthcare is vital; however, privacy and security must be given equal importance in the industry.
It won't be wrong to say that numerous organizations go through data breaches because of the exposed information, and millions of people suffer.
The solution?
Making sure your organization is HIPAA Compliant should be your first step towards data privacy and security.
3. Wearables and IoT: A Requisite
What would you do to fabricate a digital solution that incorporates wearable and IoT solutions into your healthcare app? 
Indeed, assistance and app development with the help of a top-notch healthcare app development company will do the trick! 
Guess what? IoT cannot and shouldn't be abandoned. Continue reading for more!
– Wearables
Don't you think being able to keep an eye on a patient's healthcare status remotely would have been extraordinary?
Not only this, but more than 40% of users nowadays are using smartwatches for healthcare purposes. For instance, one of the most common use cases is monitoring heart rate. Additionally, smartwatches used for health detection can also measure users' blood vitals for efficient knowledge and diagnosis.
– Smart Pills
Another terrific use case of IoT in healthcare is smart pills, which are edible technology used as an information provider for medical professionals.
4. Use of Extended Reality (XR)
First of all, XR is a blanket term used for virtual reality, augmented reality, and mixed reality collectively.
You must have heard that AR and mixed reality are acquiring tremendous popularity in healthcare. But how can a tech like AR be useful for medical professionals?
Notably, these technologies can be used for surgeries by assisting doctors with accurate precisions and a lot more. Not only this, but the tech works best for training and enables nurses to find veins to draw blood.
Unbelievable, isn't it?
5. Rise of Telemedicine in Healthcare
Telehealth obtained the limelight during the pandemic, and healthcare providers began connecting with patients virtually over the internet.
But what next?
– WEBRTC for Conferencing
Indeed, a dedicated solution is required to comply with legal privacy. Therefore, one of the crucial technologies includes WebRTC to meet the requirement.
What is it?
Notably, it is an open-source API mechanism that interlinks web connections and mobile apps for transferring audio, video, etc.
– Cloud Hosting and Info Storage
Data storage on the cloud is highly secure but might not meet certain government regulations. Thus, HIPAA Compliant cloud hosting is crucial for maintaining mechanisms seamlessly and secure healthcare records.
Also Read – HIPAA Compliant Healthcare Apps
In a Nutshell!
As the year has come to an end, we are looking forward to many more revelations in the upcoming years and massive evolution in the healthcare industry.
While you're planning to modernize your healthcare industry, the two most crucial factors involved in the process are time and funding. Thus, teaming up with a top mobile app development company is the way to go!
So, how about some action now?
Apart from that, if you are interested to know about Skin Cycling then visit our Health category.