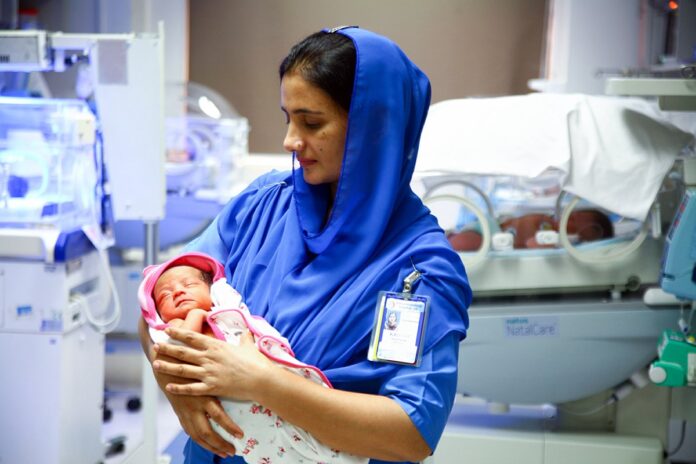 In adulthood, it is very essential for women to get the right care from doctors specializing in healthcare. Many professionals in Melbourne suggest every young woman schedule their first appointment between the ages of 13 to 15.
However, it is normal to feel nervous about your first consultation with a doctor. That's really okay! But we would like to make you understand that there are no reasons to be worried or feel uncomfortable. The proficientgynaecologist in Melbourne provides the best care and treatment by considering patients' concerns.
Many questions arise in the mind of the women when deciding to visit the GYN/OBs. So, no worries, we are helping you out with some facts that you should know. Whether you are a first-time mother or a teenager, get guidance for your first appointment. Keep reading the article to learn more.
Facts You Need To Know About Your First Gynaecologist Appointment
When Should A Woman Make The First Visit To Gynaecologist?
Every gynaecologist suggests visiting for the first time at the age of 13 to 15. If you feel any worries related to your menstrual cycle, vaginal pain, etc. discuss with them. Doctors promise to make you relax and explain everything in detail.
What Should Woman Expect From A Gynecologist At First Visit?
Basically, the first visit is all about detailed communication between you and the doctor. Ask questions related to reproductive health and certain vaccination plans. In addition, you can know what to expect in future appointments and how to maintain good health. Usually, there is no need for a pelvic exam.
However, if you have certain health issues like heavy or painful periods, you might need some tests. Gynaecologits will ask the last date of your monthly periods or about the age when you had periods for the first time.
Moreover, doctors may also query you about the type of birth control method you use. Do not feel embarrassed and just be free to discuss it. This will help them to know more closely about your reproductive health. Being honest is really very necessary.
Thus, giving genuine answers to all the questions is the solution to the right care and treatment.
What Kind Of Exams Will Women Need to Have?
Doctors will perform some important exams at the first appointment that are apparently new to you. Here are those:
General Physical Exam
A healthcare provider will check your blood pressure, height, heart rate, and weight. If you are diagnosed with any health issues, then a gynaecologist will look into those problems.
External Genital Exam
The doctors will examine your vaginal area. In addition, if you want they can also explain every part of your vulva and its hygiene.
Besides this, GYNs even perform bimanual tests. In this process, they place two fingers into your vulva. Using the other hand, they examine the abdominal area. It allows them to feel your ovaries and uterus, helping to check any lumps or cysts.
Internal Pelvic Exam
This exam will be required only in unusual cases such as abnormal bleeding, frequent blood spotting, and vaginal pain. The doctors may also test you for STIs which are the root cause of cervical cancer.
Though it would be uncomfortable to discuss it with GYNs, it might save you from infertility and the risks of HIV.
Will A Woman Have A Pap Smear Exam?
Generally, an obstetrician does not prefer performing Pap smears exams unless a woman is of age 21 or older. Certain problems like heavy or irregular periods, pain, or vaginal itching can increase the chances of this test. This exam is generally performed for checking the abnormalities that can reveal cervical cancer. It is rare and curable.
In a Pap smear exam, doctors insert the equipment called a speculum in the vagina. It holds the vaginal walls separated making it easy for the GYNs to get a clear look at the cervix. Next, they use a tiny spatula and brush to take the cells from the cervix. Afterward, the sample is tested under the microscope.
How Should A Woman Prepare For First Appointment?
It is very simple to prepare yourself for your first gynaecologist visit. Keep into consideration that you schedule an appointment in the middle of your menstrual cycles. It will be easy for the doctors to examine your vagina when not on period.
However, if you are struggling with irregular period issues, do mention this important matter during the discussion with the doctor. Besides this, keep in mind the following before visiting the hospital or clinic:
Do not have intercourse before the first two days of your appointment date.
Do not use Douche for spraying water in your vaginal area.
Make sure no powders or creams are used.
Avoid using tampons.
What Concerns Can A Woman Discuss With Gynaecologists?
Some health concerns are normal for every growing girl. But, having communication with doctors related to them will be very helpful. If the problem is complicated, they will provide the cure.
The common health concerns:
Severe cramps and issues with periods.
Extreme acne problems
Weight gain
Birth control methods
Alcohol and smoking addiction
Emotional highs and lows
Everyone must know that it is very important to share all your concerns with your GYN/OBs. Consequently, they will give the right solution and prevent them before it adversely affects the health. This will save one from suffering from those health issues.
What Gynaecologist Advises To Stay Healthy?
Making some changes in lifestyle can promise good health for many years to come. Here are the instructions from a GYN/OBs:
For maintaining a healthy weight, include a well-balanced diet and exercises in your daily routine.
Stop consuming drugs, alcohol, and smoking.
Seek help from a psychologist if you go through some emotional highs and lows or depression.
Use the birth control method, if you do not want pregnancy.
Go for routine checkups, vaccines, and tests.
Summing Up
Undoubtedly, all gynaecologist want every woman to have a positive experience on their first visit. They provide the liberty to share and have an honest conversation with them. Knowing everything about your health will allow them to provide effective treatment.
Now you learn all about the first gynaecologist visit, you may feel ready to schedule an appointment. Definitely, you can go ahead with your comfort and peace of mind.