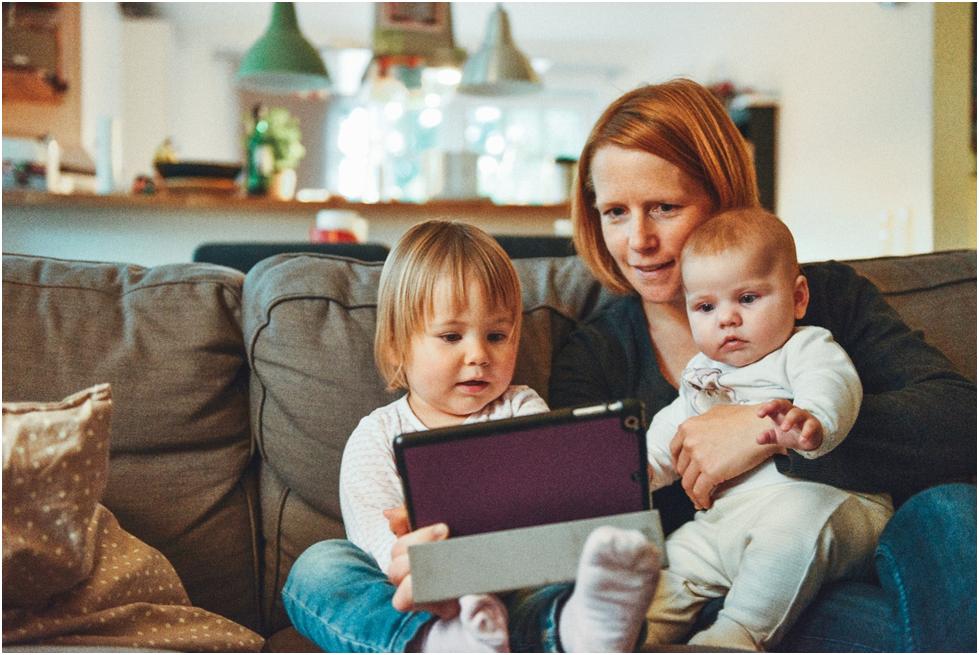 Image Source
Gone are those days when children really enjoyed building blocks, solving puzzles, and matching objects physically. With the growing demand for digital interfaces and designs, tech companies and animators are focused on producing digital-friendly and attractive gaming applications. With the ease of accessibility for electronic devices such as mobile phones, computers, laptops, and gaming consoles, kids can stay indulged in various online gaming applications and websites.
According to a research in 2019, there are more than ten thousand online gaming platforms for kids which are focused on providing the best user experience. Parents and mentors can help kids with the selection of the games which are according to their level. However, one shouldn't neglect the fact that these games and activities help children develop problem-solving and analytical skills at a very young age. It's best to encourage your child to play educational and learning games which work best on computer and laptop screens.
Most kids aged over 4 are able to access and operate their parent's mobile phones and laptops. Taking advantage of these super dynamic kids, one should encourage their child to explore more about digital online games and their various other features. Parental control and monitoring are equally important as kids can get easily exposed to malicious or harmful content in the form of online viruses and advertisements.
If you can recall, you can come up with a list of games you used to play on Miniclip and Friv in your childhood days. However, nowadays, children tend to find more engaging online gaming libraries by themselves. Continue reading to find out about the ten most amazing kids that kids love these days.
Bubble Shooter
As the game's name suggests, one has to target and shoot at bubbles of different colors attached together. This game focuses on how to aim and shoot and like colors from a fixed end, encouraging the child to stay focused and improve their observation skills. Bubble Shooter can be played on Windows, Android, and Apple devices. The very first version of Bubble Shooter was released in 1994, and to date, it's been played by kids and adults.
Color Switch
Over the past 5 years, Color Switch has gained immense popularity among kids and adults. Color Switch is an addictive and interactive game to play on your mobile handsets. The game requires attention, agility, and mobility if you aim to target high scores. The player has to keep the ball in control by touching the screen until it resonates with the color appearing near it. Kids who love playing with colors are inclined towards playing color switch regularly.
Online Set
Online Set is a highly addictive and fast-paced game, only suited for kids who understand puzzles and know how patterns are identified. The player needs to place various pictures on the game board and wait for the opponent's turn in this game. The player who places three pictures or objects in any direction gets the winning point. Use of cards and ticker timer clock is done to keep the player notified. Games like Online Set help children identify patterns and their placements.
UNO
UNO is among the very few old games which are still being played by the people of every age group. By playing UNO, children can start identifying numbers, their shapes, and their order. Along with numbers, kids can identify the various colors in which UNO cards are drawn from the box. Game rules such as reverse, draw two, draw four, and skip can help the kid identify the various function present in the game. UNO is like a starter that can be served at the start of Mathematics class.
Chess and Checkers
To many children, Chess and checkers are very easy to understand and play. However, few children might struggle to understand its overall gameplay and work. While playing Chess, one has to keep an eye on their opponent's tactics. Nowadays, playing Chess has got very simplified, thanks to online digital gaming portals. Players from across the globe can sign up at various Chess game centers and give commands via mouse. The Red and Black dots are used over a tiled grid in checkers. Both games seem boring at first sight, but they get quite interesting and intense as the game progresses.
Pumpkin Smasher
Pumpkin Smasher is a very engaging and attractive game for kids who are proactive and love destroying things. In Pumpkin Smasher, various Pumpkins of different shapes and sizes appear on the screen, and the player has to smash the Pumpkin before the time runs out and the Pumpkin vanishes. Games like Pumpkin Smasher and Fruit Smasher can be found on Unlimited gamez Mo Facebook. If you are planning a Halloween party or an activity, you can certainly setup the game for children and other participants.
Dominoes
Dominoes is an interesting game if your child loves playing with numbers and objects. Playing Dominoescan help kids develop a sense of numbers and how they are used in daily life. While playing Dominoes, long chains of tiles are formed in order to match the number count. It can be played online on the internet with the computer as the opponent or even a real player on a verified gaming platform. Parents and teachers can also take part in the activity and make their children play with Dominoes on smartphones and tablets.
Minecraft
Minecraft is a complete package in itself for kids and adults. Minecraft is an interesting game if you love building and matching blocks. Blocks and other elements are joined together to form various paths and tools in the gameplay. While playing Minecraft, children get to learn about various shapes and sizes of a cube and other symmetric objects. With tech-solving problems and construction elements, kids tend to enjoy themselves while exploring the unseen world in Minecraft.
Super Bomberman R
Super Bomberman R is an action game in which the player needs to target a specific area on the marked land or the gird before launching a bomb. Super Bomberman might seem realistic and engaging to the kids who love actionable movies and content. Super Bomberman R can be easily downloaded on laptops and smartphones. While playing with a friend or a partner, the player can communicate with their enemy or the opponent. However, the option for audio and chat can be disabled in the settings if necessary.
Fortnite
Fortnite doesn't require a specific console to download and operate. The game can be easily downloaded on smartphones and computer devices. The player has to buy digital products in the game by doing various activities that include fighting, moving, traveling, etc. Fortnite is a complete package for individuals who love playing scenario-based games and feel the virtual reality.
Final Word!
Children tend to grasp concepts, actions, and ideas from a very young age. With the influx of technology and digital devices, kids can not be stopped from using electronic gadgets and consoles. Instead, it's best to keep them involved in educational and learning games that nurture kids' overall skill set. Educational games involving puzzle making, word matching, and picture identification are very popular among Early Childhood trainers and mentors. It's time that kids get accustomed to the digital era around them and start playing modern learning and fun games.