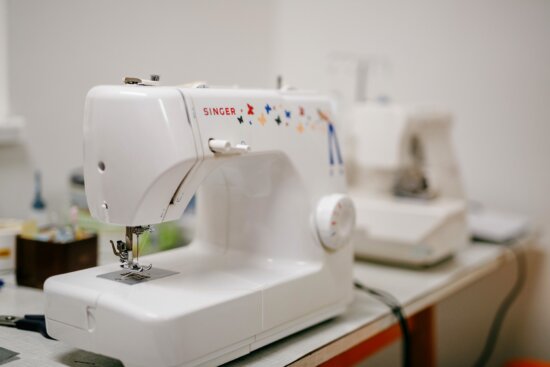 Everyone wants to design and sew their dresses by themselves. Sewing is not easy work which can do everyone. Sewing is an art which you can learn. Once you start sewing the cloth, you have to need a sewing machine. A lot of sewing machines are available in the market in different styles, designs, and prices. The mini sewing machine is also an alternative to other sewing machines. It is small in size, less in cost, and easy to carry.
Features of mini sewing machine
It can sew every fabric very easily
You can install a mini sewing machine anywhere
You can pack the mini sewing machine and put it into your bag
A mini sewing machine can stitch straight at two speeds
A mini sewing machine has a light in the sewing area
The mini machine has a meager weight
Parts of mini sewing machine
A mini sewing machine has a size of 20 into 17cm. This machine has all parts of the body, which contain another sewing machine. Parts are mentioned below:
Read More: A Definitive Guide About What Is The Best Way To Clean Windows Without Streaking?
The sewing machine has a box that includes all the necessary things. The foot pedal, needle, bobbins, power adapter, and seller also give an instruction book. A foot paddle is provided for your help. You can use it easily through a foot paddle. Main's adapter and batteries are given for the mini sewing machine, which helps to do work. There is also an extra empty bobbin (which is hidden) in the machine.
Thread tension screw
Cuff slot
Power port/batteries
Foot pedal
Buttons
Thread bobbin
Handwheel
Presser lever
Cuter or blade
Hidden spindle
Needles
Table of the machine
How to operate the mini sewing machine?
The mini machine has a threaded spindle that may be plastic or other metal on the upper side of the device. Another option is this machine has an extra bobbin spindle. You can be using this bobbin. You can remove the cap of the bobbin and slid it. Now slide the spool of thread in the spinal.
Fill your empty bobbin with thread when the bobbin is full with cable, then cut it. Now cross the line Ito the hole or hook of the machine. This hole is moving up and down on the half-left side of the device. This hole is located on the needle. When you complete the thread pulling process. Now you lose the bobbin line at the end of the machine and turn the machine's wheel up and down until the needle catches the bobbin's thread.
Now start your mini machine. If your machine has a power cord, it plugs in the right slot. But keep it turned off until you spool the thread into the needle. The foot pedal should be placed nearest to you. The foot pedal helps the machine in working.
Keep your needle at the highest position. Now you have to push down the presser lever to connect it with fabric, turn on the machine, and guide it on how it will work fabric moves backside of the machine. Now your machine is stitching your fabric.
When your stitching is complete, move your fabric smoothly while your thread is connected. Raise your line outside and pull up the presser lever and release your material from the needle. Use the blade or cutter to cut off the thread from the needle and bobbin.
You also select your choice speed if you want to run up the machine at high speed. You can control it with the foot pedal. May the machine have a button on the inner side of the machine?
How does a mini sewing machine work?
Create designs
Your mini sewing machine can make the designs that you want. If you wish to make any circle shape or any other design, your mini machine can make it very easily
Making ruffles
A mini sewing machine can make your favorite ruffles. Take a single piece of fabric and create folds in one stitch. You are a wonder to see how mini machines make beautiful ruffles.
Double-sided bias tape
The mini sewing machine can easily sew the single fold bias tape, but if you fold half or more than half fabric and press it in a single fold, the sewing machine can also sew it. Double-sided bias tape is quite tricky, but a mini sewing machine makes it easier for you. You can round the mini sewing machine anywhere.
Sew the quilt and polyester batting
A mini sewing machine is a fast-sewing machine that can also sew the sandwiched fabrics. It is not hard to sew for a quilt with a polyester batting in a mini sewing machine if you sew a quilt. You take a piece of fabric and a bit of polyester, combine them and sew them. You are surprised to see that the mini machine works.
Doble folded stiffened felt
Stiffened felt is a sheet that can be used in crafting, cutting, and designing different things. If you fold two stiffened sheets, mini machine sews them very quickly.
Three types of stiffened felt
If you some up to three types of stiffened felts and sew with a mini machine, you also stitch it very quickly because it has the power to sew them. The mini machine easily converts in those directions you gave the machine and stitch according to your instructions.
Backstitch
When you complete your stitching, you should secure your thread with a backstitch. However, this is difficult for other sewing machines but not for the mini sewing machines.
Summary
As we have seen in this article, mini sewing machines are described in detail. If you plan to buy a sewing machine shortly, we hope this article has been helpful to you. In addition, our information will assist you in choosing the best mini-sewing device for your needs. Before purchasing these machines, make sure you consider all the factors.
FAQ about the mini machine