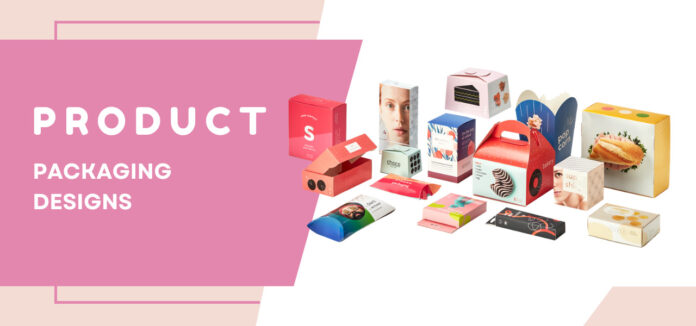 Numerous studies have shown how effective and influential an excellent product packaging design strategy can be. However, there has been a shift in how consumers perceive the importance of packaging over the past few years – according to research, unboxing videos on YouTube have around 11 billion views per day, a sign of the importance of bigger than good. This is why product customization is now one of the most significant and recent changes in consumer behavior.
Brand Perception
Packaging significantly influences the perception of brands, which is why more and more consumers say that quality packaging is "what makes them more excited to receive the package" and "makes the brand seem more luxurious." It also affects the power of word-of-mouth marketing, with 41% of consumers finding that they are more likely to recommend a product to a friend if it is packaged in premium packaging or as a gift.
Customer Experience
With the impact an effective packaging design strategy can have on consumers, it is clear that it has become an essential aspect of the overall customer experience. While it may only grab your customers' attention for a brief moment, it will influence how they think and feel about your product for years afterward. The impact of packaging on customers is strong on the type of product delivered. So, naturally, expensive product packaging will significantly impact consumers more than homemade products.
Superior Packaging
Since premium packaging for luxury items will make customers more likely to buy and order again, it is a worthwhile investment in superior packaging. While high-volume luxury goods retailers can use the latest pricing innovations, you can save money and still impress your customers as a low-volume retailer.
Improve Packaging Design
Color is a simple and effective way to improve your product packaging strategy. There are many ways to use color to change and improve the customer's impression of your product. For example, you can put the items in a box close to your company's color, not only on the outside but also on the inside. It is also possible to extend the concept by ensuring that the colors on the order forms, product presentation card labels, ribbons, and tissue packaging match.
Custom Stamps
Many online sellers think that creating a custom box is expensive. However, you can print custom boxes using custom stamps. Most custom stamps that measure 4 by 4 inches with art and text cost less than $90. Pressing the stamps on the box turns it into a personalized box. In addition, you can create an individual box using a standard roll or stamps.
Inserts
Inserts are one of the most effective and affordable ways to enhance the look of your packaging, improve your brand perception, encourage word-of-mouth marketing and encourage shoppers to expand the volume and size of their purchases. You can modify your business card in inserts or use the method of writing notes manually. It is a method that has been successful and appreciated by many online retailers. Print hundreds at a time and write custom codes as needed.
Stickers
Strategic use of stickers can help improve the design of your packaging strategy for your product. They can serve as tools for custom packaging designs. They also seal and enhance the appeal of a plain box. But make sure you use the correct type of writing.
Test Quality of Custom Packaging
Before you implement these ideas to ship a large order or make them an integral part of your business, it's best to try them out. Send your favorite custom packaging concept to people you know and ask for their feedback. You should also test the quality of your custom packaging. After all the effort and expense of creating custom packaging, it wouldn't be wise for it to break or get damaged in transit, leaving the wrong impression on your customer. Packaging is more than just a fulfillment service. It is now a fundamental element of customer service. You'll achieve similar results to your top competitors by cutting costs to produce custom packaging for less but more money.