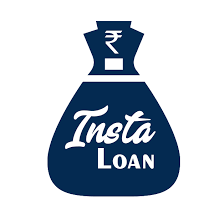 A variety of personal loans available today can finance a wide range of family expenses, including home improvement, wedding expenses, vacations, and even medical emergencies. A good credit and repayment history are the only criteria for getting an insta personal loan. 
A personal loan calculator is also available online if you want to check a personal loan's EMI before taking a loan. The interest rates on insta personal loans vary from one lender to another. So, you should always confirm the interest rates with the financial institution before applying for the loan.
To meet the urgent financial needs of customers and reduce loan disbursal times, several banks and non-banking financial companies in India provide insta loan offers. Borrowers with good credit ratings are provided insta personal loan offers to help them manage their finances.
You can qualify for an insta personal loan for a variety of reasons. Listed below are some of those reasons:
The lender may have examined your credit report and determined that you are a good customer.
Due to your credit history, your lender may have noticed a good balance in your account and a low transaction rate.
Perhaps you have previously paid a loan back on time to the financial institution.
When determining your creditworthiness, the lender might examine your income level and spending rate.
Features of an Insta Personal loan
Disbursement of loans on time
Banks and non-bank financial companies can now offer low-interest personal loans to their existing customers that are deposited almost instantly into their bank accounts.
Variable loan amount
There is no set amount for insta loans, as they vary from person to person. There is a direct correlation between the loan amount and the customer's credit history.
Fees
Besides the processing fees, lenders charge their customers additional fees during and after the loan process, collections fees, EMI bounce charges, late fees, foreclosure fees, penal interest, etc. In addition, there might be different fees imposed by other lenders.
Fast processing
Since you have already met the eligibility criteria, you will not be subject to strict scrutiny. If you have all your documents in order and all your financial information is correct, you may be able to get your insta personal loan disbursed within 30 minutes*.
How to apply for an insta personal loan
You may qualify for an insta loan offer from your lender if you have a good credit history. You can find out if you are eligible for an insta personal loan by logging onto your financial institution's website.
You can apply for a low-interest insta personal loan online or in a branch office.
You can choose the repayment term and loan amount depending on your needs.
After the lender has verified your details, you will receive the loan amount directly in your bank account.
Benefits of an insta personal loan
Quick disbursal
The loan amount can be disbursed to your account within 30 minutes* if you're an existing customer. Because the lender already has your information on file, you will get the funds instantly in your bank account.
Flexible repayment schedule for loans
It is possible for you to get a flexible repayment schedule if you get an insta personal loan. Since lenders are willing to trust your creditworthiness, they are more likely to offer you flexible repayment conditions or loan tenures. The duration of the insta loan can range from one to five years. To avoid defaulting on your loan repayments, you must consider your loan tenure carefully.
Usage flexibility
Your insta personal loan amount comes with no end-use restrictions. The money can be used for various reasons, such as home improvements, education, vacations, medical emergencies, etc.
Easy documentation
Paperless documentation is one of the primary benefits of insta loan. This is available only for existing customers, as the lender already has your KYC, income, identity proof, and other information. However, even as a new customer, you will only need to provide minimal documentation to avail of this advance.
Low-interest rates
Lenders will provide you with insta personal loan offers after checking your good credit score, which allows you to receive competitive interest rates. In addition, your clean financial history would mean that the lender would offer you a low-interest rate on an insta personal loan. This would help you stay on top of your loan payments to avoid default and remain in good standing.
*Applicable to select customers only.