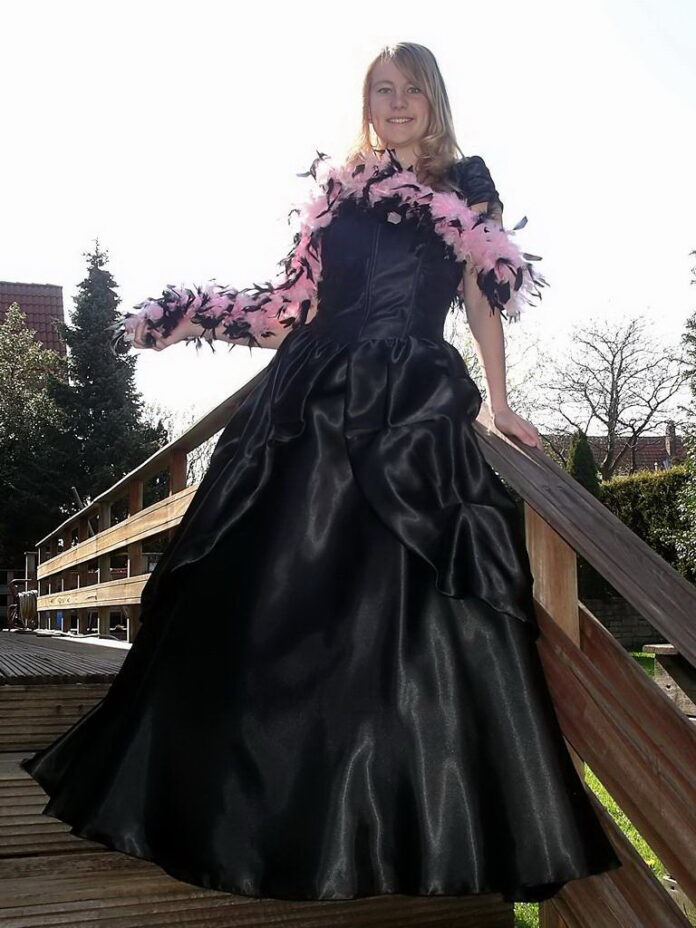 We've all heard about the fundamental staples that go into the capsule wardrobes we wear on a daily basis. The long skirt is one of those pieces that every lady should have in her wardrobe. Because the skirt is so adaptable, it makes putting together summer ensembles a breeze.
Women sometimes struggle to dress a long skirt in such a way that it looks sparkling and beautiful. Unless you're petite and tall, this skirt may be difficult to fit into your everyday wardrobe.
The skirt, however, has been at the top of its popularity for some time now, thanks to bloggers and street style fashion influencers. Let's look at several ways to style and wear long skirts.
How to Wear a long skirt to Its Maximum Potential
1. It Looks Great with a Sweater
Every girl understands the power of a monochrome ensemble. It's simple to make and even nicer to wear on those days when you're lacking in creativity. The long skirt is a versatile piece that can be worn with a variety of sweaters. For a more youthful appeal, we recommend black or white. The black long skirt is a terrific essential that can be worn in a variety of ways in this ensemble.
In the winter, pair it with a sequined turtleneck knit for a cozy appearance. Finish the look with shiny slouchy over-the-knee boots, which are an unexpected addition. There is nothing more satisfying than feeling at ease in your own skin. This dress is ideal for it, as well as making you look sophisticated and glamorous. What a fantastic pairing! A long skirt and a basic blue pullover are required. You're ready to go with a clutch or tiny bag.
2. Cropped Tops with Long Skirts
A crop top is the one piece that goes with every kind of long skirt. You should consider this wonderful combination whether you want to show off some skin around the belly button or your long skirt has a high waist.If you're wearing a floral or other print, you can choose tops that aren't as eye-catching as the skirt. Plain skirt styles, on the other hand, should be explored with plunging, V-neck, or turtleneck patterned tops.
Summer is a perfect time to wear ruffles. They immediately conjure up images of the beach, hot heat, and salty sea. If you've ever wondered how to wear a long skirt with a knot top, here is a simple and basic method. Add a golden pendant and a straw purse to complete the look. On sun-kissed skin, clear white looks stunning. While a long skirt hides your legs, make sure your crop top shows off your tan. This style is really exquisite, thus it's appropriate for formal occasions.
Here comes my favorite part of the article, where I love to give you news about styling a long skirt. FashionSaviour is a website where you can find numerous brands that offers skirts along with denim wear, jeans and sweater. All you need to visit the site and get your beloved item.
3. Styled with a long skirt and a Leather Jacket
Because a long skirt is lengthy, it should be paired with a short bodice. That's where a leather jacket comes in handy! Even if you don't have one, you should have one in your closet. You may mix and match designs or go crazy with denim and studded jacket embellishments because black leather goes with any other material. If you desire, a denim long skirt can be quite edgy. Combine it with a black leather jacket for a casual yet stylish appearance that is appropriate for both day and night occasions.
Don't be afraid to mix prints, and don't be afraid to pair stripes with florals. A leather jacket will give every outfit that bold vibe it needs. This style is perfect for everyday use, whether you're going to the office, going for a walk, or having lunch with friends and family.