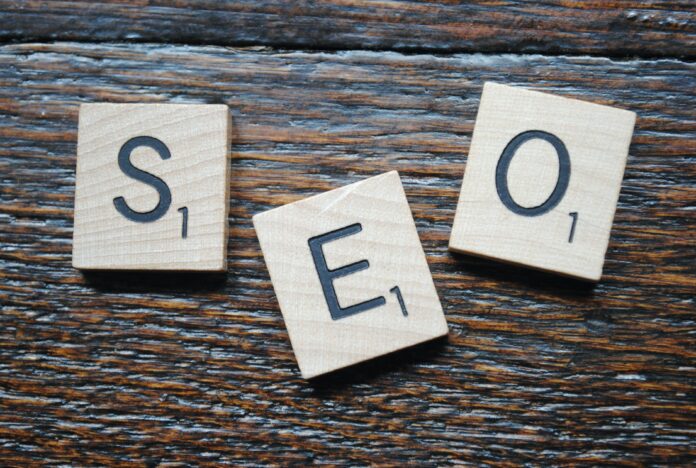 This article will review ten of the best SEO extensions you can use if you seek ways to optimise your website for search engines. These websites offer a range of tools that will allow you to save time while getting great results. Commonly website owners use Professional SEO services. They also provide tips and suggestions on how to get the most out of these tools, so be sure to check them out!
MozBar.
MozBar is one of the most famous SEO extensions available. It lets you see detailed information about any website, including MozRank, Page Authority, and Domain Authority. It also allows you to compare different websites side-by-side. MozBar is a great way to overview a website's SEO health.
Keywords Everywhere
If you want to get serious about SEO, install the Keywords Everywhere extension. This extension will help you to get the right keywords for your website and track your progress in SERPs.
With this extension, you can get keyword ideas, search suggestions, related keywords, and SERP analysis. You can also see how many searches a particular keyword has per month.
This extension is available for free and paid versions. The paid version provides more features like competitor analysis and SERP position tracking.
GrowthBar
GrowthBar is an excellent SEO extension that allows you to track your website's growth and performance. It provides valuable insights into your website's traffic, keywords, and backlinks. With GrowthBar, you can quickly identify which areas of your website need improvement and make the necessary changes to improve your website's overall performance. You can also use local SEO services for your website.
SimilarWeb
SimilarWeb is a powerful SEO tool that can help you understand your website's traffic and performance. You can make informed decisions about improving your site's visibility and ranking by providing insights into your website's traffic.
Redirect Path
If you want to know where a particular redirect is going, the Redirect Path extension will show you. It's a simple but essential tool for any SEO, as it can help spot issues with your site's redirects. Install the extension and click on your browser's toolbar icon. When you load a page, the extension will show you any redirects that are in place.
BuzzSumo
While many available extensions can be helpful for your website's SEO, BuzzSumo is an extension that can be especially helpful. This extension lets you see your content's popularity and who links it. With this information, you can adjust your content to make it more effective.
Hunter
If you're looking for a comprehensive SEO extension, Hunter is a great option. It provides users with a suite of tools to help them optimise their websites for search engines.
Some of the features offered by Hunter include:
– Keyword research: Helps users find the right keywords to target for their website.
– Competitor analysis: This Shows users how their website stacks up against competitors in terms of SEO.
– On-page optimisation: Provides users with tips on optimising their website's content and structure for better search engine visibility.
– Link building: Helps users build links to their website from high-quality websites.
Hunter is a paid extension, but it offers a free trial, so you can try it out before choosing if it's worth the investment.
Mangools
Mangools is a suite of tools that can help you with your SEO. The tools include a keyword research tool, a backlink checker, and a rank tracker.
With the Mangools keyword research tool, you can find long-tail keywords that you can rank for. The backlink checker tool can help you check your competitor's backlinks to see what they are doing to get ahead. And the rank tracker tool can help you track your progress and see where to improve.
The Mangools suite of tools is a great way to improve your SEO. If you are serious about improving your website's ranking, then Mangools is a significant investment.
Google Trends
Google Trends allows you to see how popular search terms are over time. It can be helpful in understanding which topics are hot right now and which are on the decline. You can also use it to compare different terms side-by-side.
Enter a keyword or phrase into the search box to get started. You'll then see a line graph that shows how that term has been getting viral over time. By default, results are based on worldwide data, but you can also narrow things down by region, category, or period.
There's a lot of valuable data here that can be used to improve your SEO efforts. For example, you can use it to target keywords currently in vogue or develop new content ideas based on what people are finding right now.
SEOQuake
SEOQuake is a free and popular SEO extension for Google Chrome that lets you check on-page SEO for any given website. Enter a URL into the search bar and click "analyse."
SEOQuake will give you a report that includes the page's title, meta description, H1 tags, and more. This information can help determine how well-optimized a page is for specific keywords.
Additionally, SEOQuake allows you to compare your website's SEO to that of your competitors. Enter your competitor's URL into the search bar and click "compare."
This feature is handy for seeing where you may need to improve your website's SEO to compete with others in your industry.
Conclusion
There are a lot of SEO extensions out there, but these ten are some of the most useful. Installing these on your website can help improve your search engine ranking and get more traffic. Give them a try, and look at how they work for you!