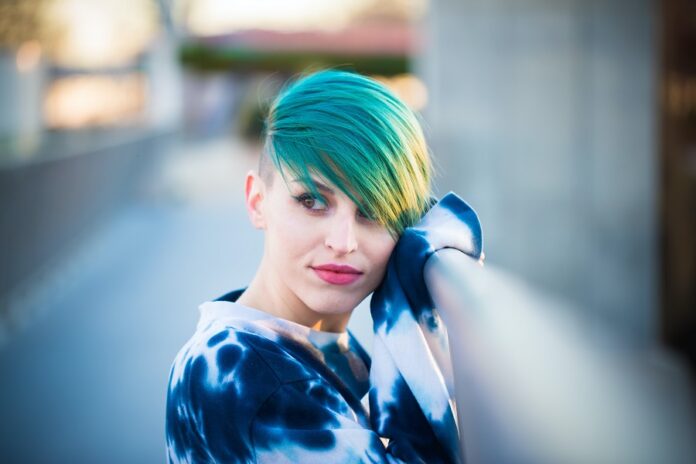 Patchwork is the new trend of the era. The style is not something to be considered brand new, it was there in the past and used to be in great demand. In the contemporary era, it has made its comeback with a new evolution. Maximalism and excessiveness are its characteristics and with this it has become the favourite of all fashionistas out there. The patchwork style of today is fresh, colourful and trendy. Everywhere you will find different types of outfits in patchwork design and style, such as patchwork dresses, patchwork dungarees, patchwork tops and so on.
In this article we shall be looking at different types of outfits in patchwork design and style that are making a lot of buzz. You will find these attires everywhere in the market. These days patchwork style outfits are available online as well. Jordash Clothing is an online store in the UK where you will get different types of retro, vintage, gothic clothes and accessories; here you will find different types of outfits in patchwork style as well, such as, multicoloured patchwork dungarees, patchwork skirts, tie dye skirts and so on.
Let us now have a look at some of the patchwork outfits that are on trend these days.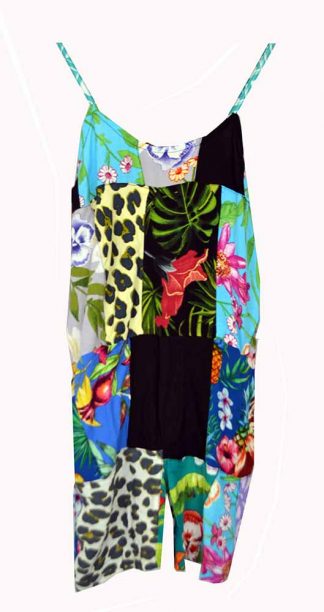 Patchwork Outfits With An Addition of Punk
We all are well aware of the fact that fashion follows no rules as such. You can experiment with different styles, designs and colours as per your wish. No matter whatever you choose to wear, the only concern is that it must appeal and compliment your look. This is something applicable to patchwork outfits as well. Basically it is the mix and match of different fabrics of different colours to get a unique look. So why not make it more unique with an addition of punk to this style? Isn't it amazing? It basically involves mixing and matching of different designs such as checks and florals, and different fabrics, such as raw cotton, wool and denim. In this particular style, the edges of the outfits that are asymmetrical, remain unhemmed. You can wear a long jacket or a shrug in this style to get a smart and funky look.
Patchwork Outfits in Retro Style
Retro styled outfits are modern outfits that imitate the past or vintage outfits. These outfits are versatile, classy, trendy, colourful and lively. The retro outfits are always classic and they give you an elegant yet smart and chic look. Patchwork outfits of the contemporary era have come up with a new style and we cannot take our eyes off these outfits. Yes, you read that right! So what is that new style that is making the patchwork outfits more popular? Well, patchwork attires of today include some retro styles and designs that are giving them a classic look. You will find certain patchwork outfits, such as patchwork skirts, patchwork tops, patchwork pants and so on in the mix and match of designer patterns and subtle shine. This is what makes them unique and different from all other trendy outfits.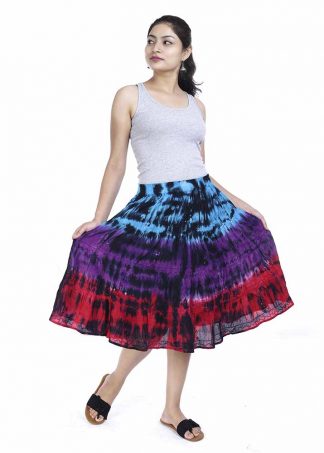 Patchwork Style and Haute Couture
Haute couture involves custom-fitted and luxurious designs of outfits that are fashionable and stylish. The designs of these outfits are complex, yet stunning and hypnotic. The intricate designs and embellishments are hand-made. This combination gives you a glamorous and charismatic look. Now imagine a patchwork designed dress in combination with haute couture. Such attire is definitely going to give you a unique and sophisticated look. This high end fashion style is something worth trying. It is something that is going to give you a chic and elegant look. If you want a regal look for yourself, patchwork outfits, such as multicoloured patchwork dungarees in combination with haute couture is a must for you.
Contemporary Patchwork Attires and Layering
A patchwork attire with layering style is something that one should definitely try. It is going to give you a bold and vibrant look. If you wear a patchwork outfit with layers, you are not only going to get a colourful look, but you will also look outspoken and smart. Mini dresses, coats, patchwork skirts and so on are a perfect combination of patchwork and layering style to get a sophisticated look.