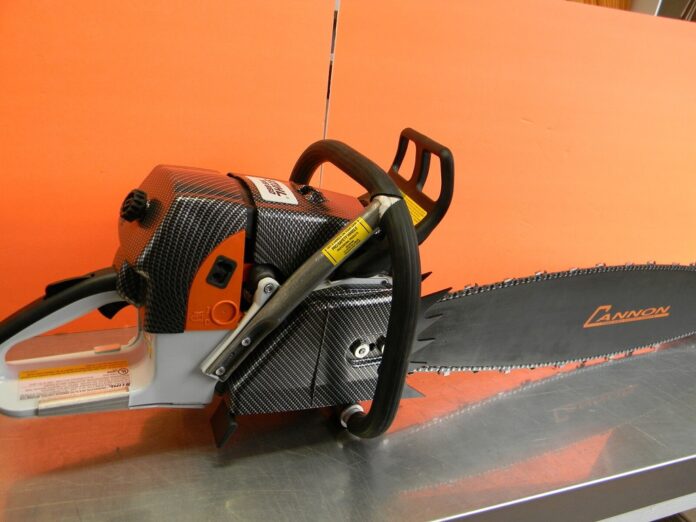 Choosing where to buy the best quality chainsaw parts for your work is one of the most important decisions you will make when buying a chainsaw. While looking for it in an online store, whether the description on the page doesn't match what you're looking for or they fail to answer your questions, there are dozens of manufacturers and retail stores. Most retail stores nowadays also have opened their online platforms from where you can choose and order various tools like chainsaw parts. This means that it may seem like a daunting task every time you go shopping for new parts, but with some testing and homework, you can find the perfect location to save money.
Before purchasing new chainsaw parts or an entire saw, read these tips on how to avoid making a mistake when buying new chainsaw parts.
Why It's So Important to Choose a Reliable Retailer of Chainsaw Parts?
Choosing the right retailer is just as important as choosing quality chainsaw parts for you. If you don't know what to look for, it can be easy to fall into a trap and purchase an inferior product that won't get the job done. You could even buy from a manufacturer that doesn't care about the quality of the parts they're producing and end up with faulty parts that may even pose a safety hazard to the user!
The best thing you can do is to educate yourself on the different parts of a chainsaw, which ones are most likely to wear out or break, and which one is to last for a long time. Once you know what to look for, it's easy to find a retailer that specializes in selling quality parts.
How to Find the Best Manufacturers of Chainsaw Parts?
Chainsaw parts for your saw are a critical component. As with any tool, you must buy quality products. To help you find the best chainsaw parts, here are some tips:
#1. Choose An Old and Reputed Brand: Look for brands that have been around for a good bit. While this doesn't guarantee quality by itself, it can tell you the brand is worth looking into and separating the new manufacturers of inferior quality products from the older companies that have made a reputation for good quality products.
#2. Ask the People You Know: The best way to find a good manufacturer of chainsaw parts is to ask the people you know who have purchased a quality product before. This can be a friend, neighbor, or co-worker who owns the same brand of saw as you do. If possible, ask them what brand they use and if it has been reliable over time.
#3. Manufacturers and Brands: Consider how the manufacturer has been around for a while and what they do to ensure their longevity. Some manufacturers may have changed hands over the years, so make sure you buy from an established brand.
#4. Look At the Customers' Reviews of The Company: Look at reviews and ratings on consumer sites of the brand you have chosen to buy from. These can give your insight into how well each product works and how good it is compared to others in its category. You want to ensure that users are happy with their purchase and that they didn't have any problems with it.
#5. Compare Prices in Different Shops: Compare the prices of chainsaw parts offered by different shops. When comparing prices, ensure you're looking at the total cost of the spare parts. Consider how often you'll have to buy the parts and whether there's a difference in price between one model and another.
#6. Check Safety Features: Safety features are important for any chainsaw parts you will use in your workshop. You want to make sure that the products you choose are safe and made by a responsible manufacturer and others who may be around when you're using them. Safety features vary from model to model, so consider how each works before deciding.
Conclusion
If you are in the market for chainsaw parts, it can be a mystery as to what brand to choose from. In this article, we have eliminated some guesswork by providing you with a few key factors you need to consider before making any purchase. This will, of course, require a little bit of research. But by taking a few minutes to collect some facts, you can save yourself thousands of dollars and time wasted on a company that won't be able to deliver what you need.