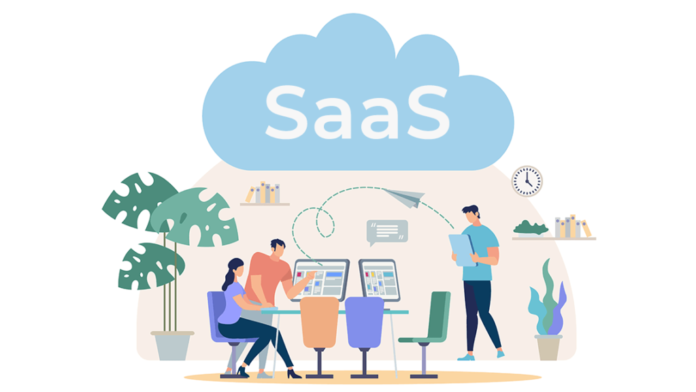 SaaS apps offer a number of benefits for users and businesses alike. These include affordability, cost efficiency, scalability, and reliability. Read on to discover more. SaaS models are becoming more popular as an alternative to traditional on-premise software. In addition, many SaaS providers offer free trials for a limited time. These allow potential buyers to test the product before making a decision. This helps reduce risk and maximize return on investment. It also allows businesses to gain more leads and broaden their customer base.
Cost Efficiency
SaaS apps provide a variety of benefits. They are cheaper and can be deployed faster than traditional software solutions. Additionally, they don't require large upfront licensing fees and can be cancelled at any time. This cost efficiency is particularly important in times of high opportunity costs. It also increases employee satisfaction and productivity.
However, SaaS costs are not always easily understood. The cost of specific features, customers, and projects varies widely. It is therefore important to estimate the COGS before implementing subscription pricing. This will help you decide whether to offer a discount without compromising your overall profitability. You should also determine the best time to review and update your subscription pricing. This will help you improve your profit margins and per customer gross margins.
Managing the costs of SaaS apps is crucial. Using a dashboard for this can help you track costs and provide granular information on license usage. In addition, it allows you to plan ahead of time and cancel unused licenses. This feature is essential for monitoring your SaaS costs because without it, you can overspend.
Affordable Payments
SaaS apps are often priced per feature, but users can also benefit from flexible, affordable payment models. For example, you may be able to charge a small monthly fee for social media posts or for invoices generated by accounting software. By correlating price to usage, you can lower the barriers to entry for the most inexperienced user. Plus, this pricing model allows the smallest startups to get started without the hefty up-front costs.
The most obvious SaaS application cost is the subscription fee. The vendor also charges for monitoring and maintenance of the application. In addition, SaaS vendors are required to provide customer support and train their end users. These costs are reflected in the price of the SaaS app.
Scalability
Software scalability is a key element of a successful SaaS product. It allows the product to handle high traffic and data rates across multiple servers. Several practices can be employed to help ensure scalability. These include monitoring resource usage, writing performant code, and using proven technology. It's important to note that scaling requirements are not the same for every SaaS app, especially in the early stages. The first step to scalability is to identify the type of scalability your product will need as it grows.
A good scalability strategy should include simple design and easy-to-maintain code. This allows software engineers to focus on building simple yet robust software without compromising on features or performance. Additionally, a lightweight architecture allows for future changes and upgrades.
Reliability
There are a number of factors that determine how reliable SaaS apps are for users. For one, the apps must have a reliable internet connection. While this is often an advantage, it can be a disadvantage if the connection is unreliable. Fortunately, there are a number of ways to mitigate this risk.
Moreover, a business's ISP's speed and capacity are important factors to consider. A few minutes of downtime can cost thousands or even millions of dollars. Similarly, the capacity of an ISP can impact the performance of business applications. For example, applications with large media files or databases may need a lot of bandwidth, which could result in latency problems.
Another factor to consider is the reliability of a company's SaaS app. SaaS products can be highly reliable if they adhere to the specifications and quality criteria outlined in the Agreement on Principles (COUP). A good SaaS app will be available for its users at all times, and will be easy to use and navigate.
All-Time Availability
SaaS app providers need to make sure their applications are available all the time. They have to understand how and when new versions are introduced. This helps them identify patterns that may lead to problems later on. For example, one example could be a JavaScript tag that is located in a particular location that causes 30% of errors. Such issues can compromise performance and security.
SaaS applications are accessed over the internet, where users can connect to them. The server hosts the software, which is delivered to users via a web browser, a mobile application, or an API.
Read More: What is the weight of a diamond carat?