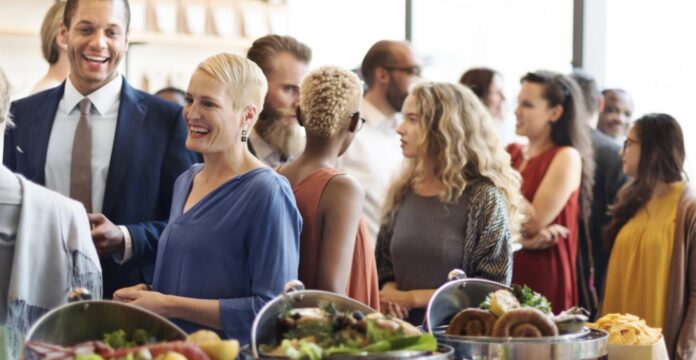 Organizing parties and events and making sure everyone enjoys them calls for a lot of work. You need to handle so many things and that too with perfection. Among all those responsibilities, the most crucial one is food. However, joining hands with a seasoned and proficient private event catering in Sydney can take a lot of burden off your shoulders.
Knowing that your guests enjoy quality meals and cocktails and you too can join them can be super relaxing and exciting at the same time. At events, food is not just a formal part of the evening but also a bonding moment. An amazing cocktail drink or delicious food shared is where people come closer to an event.
For all these reasons, it becomes crucial to team up with the best in the business so that your get-together becomes memorable for all. Here are some vital considerations that you should keep in mind while booking a catering vendor.
Consider event size and your personal needs
It is imperative to share and discuss all the crucial details about the size of your party and your needs upfront. Ensure that the vendor you choose has the experience and can comfortably handle the number of guests you are expecting. Picking one with limited experience and resources can be a disaster.
Keep the event's location in mind
Consider the location of your party and the distance the catering staff will have to cover. Try to find one in the vicinity of the venue or one who serves in that area. Some caterers go the extra mile and often set up a temporary kitchen at your venue to deliver service. If you find someone that professional, it's great, it does not happen that frequently though.
Think about the level of spontaneity and flexibility
No matter how well you have planned your party, things can turn off at any time. Especially when it comes to food, an allergy, preference, or restriction can quickly complicate your plan. Having a chef and a vendor who has experience in handling such last-minute needs is a necessity.
Check reviews and certifications
Every caterer you meet will make numerous promises about their food, experience, and services. But how do your trust them? One way is to get reviews of their work.
You can ask for recommendations from your friends and family, check talk to their previous clients, or check online reviews. Also, make sure they have mandatory certificates from the health department, insurance, and other competent authorities.
Ask about the food preparation methods
How do they plan to cook food, on-site or off-site? If it is cooked off site, how are they going to deliver it? These considerations affect both your timeline and budget which makes them crucial.
It is mostly better to have the cooking done at the venue as it gives you the flexibility to adjust and ensure timely serving. However, offsite cooking has some cost benefits. Consider the tradeoff well before making your decision.
Decide on the staff size you need for the event
The number and type of catering staff you need is also an important aspect to be finalized beforehand. You need servers, bartenders, chefs, and more people in the venue. Also, discuss the team size, for instance, you may have two servers for every 30 guests for a buffet and one server for every two tables for a sit-down setting.